Issue 23 | October 2013


IN THIS ISSUE
Security Application Story

Technical Corner

Product Spotlight

Mining Surveillance with Video Monitoring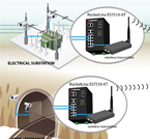 Simple perimeter alarms and barbed wire are no longer enough to protect critical infrastructure from unwanted access, vandalism, and theft. Interior monitoring is becoming more important in providing a complete security system in mining environments.

A large mining company in Chile has enhanced its security system using video monitoring. A security integration company chose Comtrol's

RocketLinx ES75

10-XT

Power over Ethernet switches for installation at a particular mine to construct a complete surveillance solution.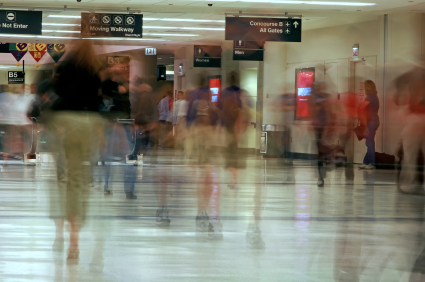 Managing traffic: From airports to VLANs
We recently published a post on our blog about isolating Ethernet traffic through a single switch through different parts of a network.
Comtrol's RocketLinx switches help you set up and manage VLANs >>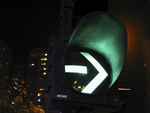 Cutting commutes: New traffic technology in Minneapolis, MN
The city of Minneapolis recently enhanced their Traffic Management Center to allow remote monitoring of every traffic light to reduce commute times. Comtrol's DeviceMaster RTS is part of this integrated solution, enabling communication between the physical traffic lights and the management center.
DeviceMaster UP Modbus Router
Shared Memory | Controller-to-Controller Communication
One of our engineers recently authored a white paper that explains how to facilitate communication between multiple Modbus controllers as today's Modbus installations are becoming increasingly complex.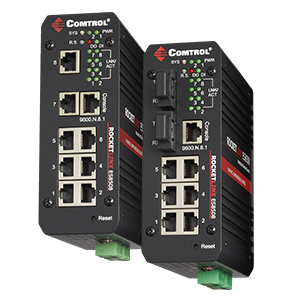 COMING SOON!: RocketLinx ES8508-XT Series!
The addition of the ES8508-XT series to Comtrol's RocketLinx industrial Ethernet switch line introduces EN50121-4 EMC and IEC 61373 vibration standards
, offers more extended temperature options, and increases available fiber models. These switches offer performance and stability for traffic, rail, and other environmentally or technically demanding applications.




Forward this message to a friend