Issue 21 | May 2013


IN THIS ISSUE
Energy Application Story

Technical Corner

Product Spotlight

Hydraulic Fracturing Process Monitoring
Fracking, otherwise known as hydraulic fracturing, has become a word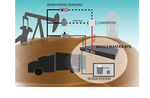 well-known with the recent expansion of oil exploration. As fracking helps to release natural substances (in this case, oil) from the earth's rock for extraction, monitoring sensors directly at the site provide data and supervisory control for engineers and personnel controlling the fracking process.

NEWLY RELEASED: PortVision DX Management Software

The new PortVision DX monitoring software, building on the
success of PortVision Plus, includes a number of feature enhancements and the addition of full support for the RocketLinx industrial Ethernet switch product line.
Read Press Release >>
Five things to know about Comtrol's Unmanaged PoE switches
"If you can't explain it simply, you don't understand it well enough." – Albert Einstein

UPDATES! RocketLinx ES8108 Industrial Ethernet Switches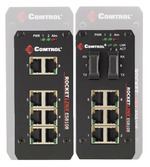 We have recently improved our
RocketLinx ES8108
series with a smaller form-factor housing, wider input voltage range, reduced power consumption, and more! You can view the Product Comparison Chart and the official Product Update Notification by
clicking on the link below.
Learn More >>




Forward this message to a friend